Andre Barrett Jr. - Project Director/Master Artist/Music Director/Dancer/Musician/Poet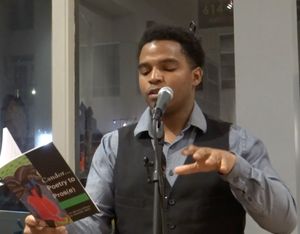 Andre Barrett, Jr., TRANSIT ARTS Project Director, is also a Music Director, educator, pianist, producer, poet, singer, and dancer with TRANSIT ARTS and a Program Manager with The Harmony Project. A graduate of Devry University, Andre graduated from South High School in Columbus already having earned two years of college credits. He is a member of both the administrative and artistic team at TRANSIT ARTS and is frequently out in the community working to inspire students to expand their learning and potential through the creative industries.
As a recurring member, Andre has been in a supporting role with TRANSIT ARTS, both in the field and behind the scenes. As a member of the TRANSIT ARTS Performance Group he has been performed in multiple locations and events across Columbus including: The Columbus Arts Festival, Comfest, the Columbus Museum of Art, Hot Times Festival, Gallery Hop, and the Harmony Project. He directs the TRANSIT ARTS Band, and leads our piano, guitar and studio sessions. His poems have been published in Candor - From Poetry to Pros(e).
BBX The Beatbox Extraordinaire - Master Artist/Beat Box, DJ, Drummer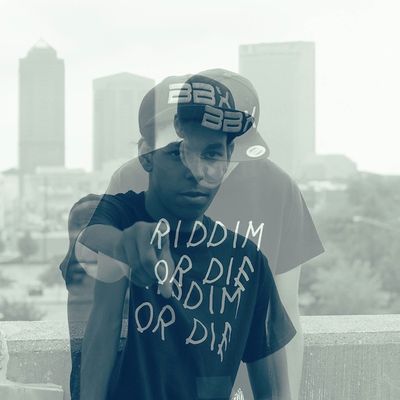 BBX (Jordan Reid) on Social Media
BBX is a Producer/DJ/Human beatbox specializing in Electronic Dance Music. Hailing from Columbus, Ohio, he is widely known in the region for his high energy, bass influenced DJ sets coupled with his extremely unique beatbox capability. Performing in clubs/festivals since the age of 16, BBX has had many years of experience, and has shared the stage with many monumental acts in electronic music including Borgore, Zomboy, Getter, 12th Planet, MUST DIE!, SKisM, Doctor P, Slander, Ookay, Barely Alive, LAXX, Trollphace, Ghastly, Loudpvck, Crizzly, Lumberjvck, Barely alive, Virtual Riot, and many many more. With the development of his original sound, gaining the support of major upcoming artists like YOOKiE, and Panda Eyes, coupled with his "over the top" stage presence, BBX is sure to expand his touring throughout the region and beyond. BBX is a professional performing and teaching artist with TRANSIT ARTS, engaging young people throughout the city through workshops in schools, recreation centers, arts organizations, and more. 
BHB - Master Artist/D.J./Hip Hop Dance Artist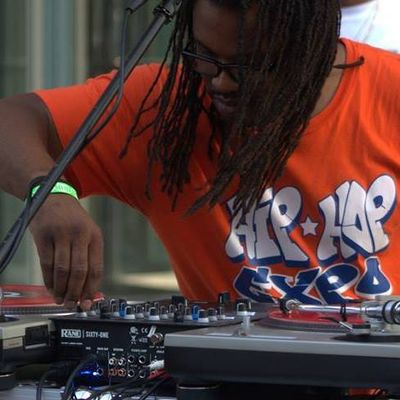 BHB (Brothers Helpin' Bruthas) has been dejaying for over 25 years. While growing up on the north side of Columbus, BHB learned how to dejay from his babysitter at the age of 8. From that day forward he began dejaying for various parties and high school functions. As time went on he relocated to the east side of Columbus and became more involved with the community. As an active contributor in the community, BHB founded the region wide Hip Hop Expo using hip hop as a positive vehicle to deter young people away from negative activities. He then began dejay and dance workshops with CAPACITY and Directions for Youth and later moved on with TRANSIT ARTS. He also founded the Hip Hop Orgins, traveling to various Columbus and suburban libraries to teach youth about the origins of Hip Hop. BHB has had a series of live performances with people such as Foley, Mint Condition, Stretch Lefty, The Roots, Macy Gray, Cris Daddy Daves, Slum Village, Guilty Simpson, Murs, Jai Carey, Dominique Larue, and S.P.I.R.I.T. BHB has performed with TRANSIT ARTS at First Night Columbus, The Columbus Arts Festival, River Fest, and The Ohio State Fair. He has also performed at Comfest, Hot Times Fest, Labor Day Festival, Coming Home Festival, Juneteenth, and the Ohio Hip Hop Awards (finalist w/ Jai Carey). BHB has performed at a plethora of Colleges such as Ohio State University, Cleveland State University, Wilberforce, Ohio Wesleyan, Ohio University, Ohio Dominican, Capital University, Kentucky State University, DePaul University, and Central State University. In addition, he has choreographed for the play The Adventures of Pan, rap group LNB, Comfest, TRANSIT ARTS, CAPACITY, Godman Guild, Directions for Youth, Taneal, The Academy of Urban Dance and Fitness, and his very own dance crew Styles n Moshun. BHB has won the Hot Times Festival Honored Artist award, Who's Who in Columbus award, and Champion for the Cause award from Freedom Suite. He has been featured on the front page of Columbus Alive, featured in the Columbus Dispatch, The Other Paper, The Lantern, Fly paper, and Hot Times. Follow BHB at instagram.com/__bhb4u__ai/
Richard Duarte Brown - Master Artist/Mixed Media Painter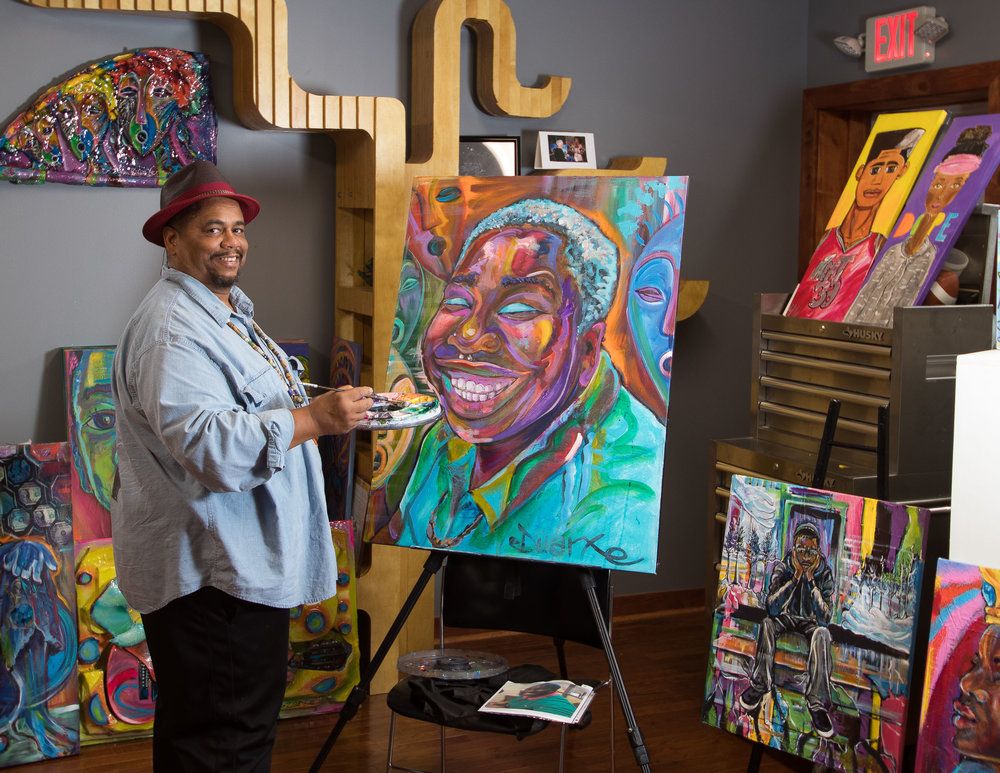 Duarte is a master artist with the TRANSIT ARTS Youth Arts Program and the Ohio Alliance for Arts Education's Art in the House Program. In 2022 he was honored with the Aminah Brenda Lynn Robinson Fellowship and he won the Ohio Arts Council's Governor's Awards for the Arts - Arts Educator Award. For more than 30 years, Duarte has dedicated his talents to helping young people in Columbus, Ohio through countless programs including CAPACITY (CAPA's Youth Arts Program), the Short Stop Youth Center, the King Arts Complex, Ohio Alliance for Arts Education's (and formerly GCAC's) Artists-in-Schools program, GCAC's Children of the Future, Ebony Boys, Art Safe and VSA Ohio. More Than My Brother's Keeper, A 2019 Expand Your Horizon Incubation Fellow, Duarte has also worked as a high school art instructor at the Arts and College Preparatory Academy in Columbus. Currently, he serves as a resident artist for Whitehall City Schools and Berne Union Schools in the Village of Sugar Grove, Ohio. His murals can be seen throughout the city, bringing comfort and inspiration to countless viewers.
When the local news channels aired the L.A. riots in the 90's, Duarte's mixed media paintings gravitated toward the medium of healing, comprehending the universal creative desire in everyone to heal, thus Duarte's Human Series. Duarte's current body of work evolves from this Human Series, and reflects his deep dive into connecting to people through narratives, unveiling layers of personal development, stirring individual strength, wisdom and courage. He encourages the innate creative voice in all of us that desires to rise create and heal. His work is a visual demonstration of ethnography that shows a quest for growth, provokes dialogue, ignites assurance, draws out brilliance and impacts lifelong alumni of his creative influence. Visit Duarte's website at this link.
Jackie Calderone - TRANSIT ARTS Director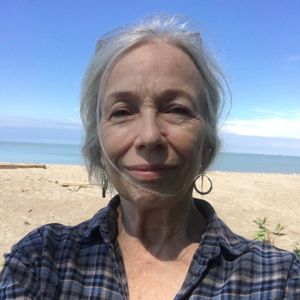 Jackie Calderone has enjoyed a fascinating career path, working as a: presenter, funder, booking agent, fundraiser, evaluator, panelist, board member, educator, and artist.
Calderone pulls from these diverse experiences to help organizations and individuals uncover a greater capacity to create, connect, and deepen relationships with their changing communities.
She is the founding director of TRANSIT ARTS, created in 2006. In 1998 Calderone was invited to become CAPA's first Director of Education and in 1999 created the CAPACITY program, expanding on the model of her innovative work with the nationally acclaimed Short Stop Teen Center. Calderone was the creative force behind the Short Stop Teen Center and Third Avenue Performance Space (a National Performance Network site). Her passion for community-based arts was sparked during her seven years at the Ohio Arts Council where she coordinated the Dance and Jazz Music programs. She has served on numerous National Endowment for the Arts panels and has designed and lead workshops for organizations which include Jacob's Pillow Dance Festival, The National Performance Network, The Association of Performing Arts Presenters, Dance USA and many more. Until 1989 she performed with an ensemble directed by noted choreographer John Giffin and she continues to collaborate with her husband, national touring artist Robert Post.
Jai Carey - Master Artist/Emcee/Producer